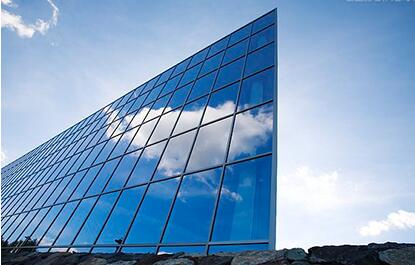 辽宁合利金奥商贸有限公司是一家专门经营电力设备、境内外机电工程总承包、跨境电商、沈阳自贸区进出口业务、矿产、照明设备及食品等进出口的公司。依托国家"一带一路"战略的大背景,公司积极实施走出去的战略,现已与世界多个国家的上百家知名企业建立了密切的合作关系。公司主营项目包括:
Liaoning HeLi JinAo Trade Co., Ltd. is professionally engaged in import and export of electric power equipment, overseas mechanical and electrical project overall contracting, cross-border e-commence, important and export business in Shenyang Free Trade Zone, mineral products, lighting equipment and foods. Relying on the gross background of China's strategy of "the Belt and Road Initiative", the company actively implements the strategy of going to the world. Now, it has established close partnership with hundreds of famous enterprises in many countries and regions on the world.
第一部分:电力产品和设备出口。包括预装式变电站,高低压开关柜,箱式开闭站,电缆分支箱,环网柜,隔离开关,熔断器等一系列产品。
Part I: export of electric products and equipment. Including prefabricated substations, high and low voltage switchgears, box-type switching stations, cable distribution boxes, ring main units, disconnectors and fuses, etc.
第二部分:境内外机电安装工程总承包。
Part II: overall contracting of overseas mechanical and electric installation project.
第三部分:矿业进口。公司致力于持续发掘资源价值,恪守可持续发展的承诺,坚定不移地以最小化的环境代价,发掘矿业资源的最大价值,实现人与自然的和谐共生。
Part III: import of mineral products. The company is devoted to persistently explore the value of resources, abide by the commitment of sustainable development, unswervingly explore the maximum value of the mineral resources with the least environmental cost and realize harmonious coexistence of human and nature.
第四部分:跨境电商业务。
Part IV: cross-border e-commerce.
第五部分:沈阳自贸区进出口业务。2016年,在国家振兴东北老工业基地、加速东北转型改革发展这个契机下,辽宁获准建立全国第三批自贸区。辽宁合利金奥也借此机会,大力发展自贸区业务。
Part V: Import and export business of Shenyang Free Trade Zone. By utilizing the opportunities brought national policies of Revitalizing Old Northeast Industrial Base and Accelerate Northeast Transition and Reform, Liaoning is approved to establish the third batch free trade zone of China. Liaoning HeLi JinAo takes this opportunity to energetically develop free trade zone business.
第六部分:LED产品出口。涵盖室内照明、户外照明、商业照明、工业照明等各类用途的30多个系列,800余种LED产品。
Part VI: export of LED products. It covers LED products of 800 varieties in 30 plus series for all purposes such as indoor lighting, outdoor lighting, commercial lighting and industrial lighting.
第七部分:食品类进出口。含国内外知名特色食品及饮品等,通过零售、电子商务和餐饮酒店等途径满足全国各高端客户需求,带给客户对美好生活的热忱。
Part VII: import and export of foods. Including famous Chinese and overseas special foods and beverages, etc. These products are distributed through retail, e-business and hotel for satisfying requirements of high-end customers and bring the passion for beautiful life to the customers.
依托金佰瑞集团专注于电力设备和智慧能源以及文化主题领域的进出口贸易与技术交流合作。计划将公司主要产品推广到多个国家,使辽宁合利金奥商贸有限公司成长为一个有国际知名影响力的国际贸易企业。
Relying on Jinbairui Group, Liaoning HeLi JinAo Trade Co., Ltd. focuses on import and export trade and technical exchanges and cooperation with respect to power equipment, intelligent energy sources and culture. The company plans to popularize our main products to multiple countries so as to make it grow into a world-renowned enterprise of power science and technology.