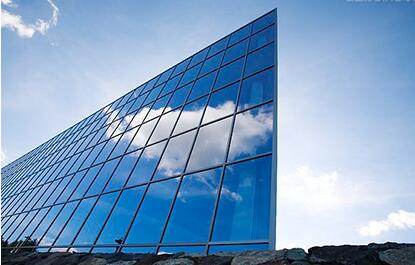 集团旗下辽宁金佰瑞电力科技发展有限公司,是一家集国内外机电安装工程施工总承包、房屋建筑工程施工承包、送变电工程专业承包、消防设施工程专业承包、建筑智能化工程专业承包、设备制造、合同能源管理和投资管理和研发为一体的多元化发展的高新技术企业。
Liaoning Jinbairui Electric Power Technology Development Co., Ltd., as a subsidiary of the group, is pluralistic high-tech company integrating turnkey contracting of mechanical and electrical installation, contracting of house construction engineering, contracting of power transmission and transformation engineering, contracting of fire-fighting engineering, contracting of building intelligent engineering, equipment manufacture, EPC, investment management and R&D.
同时我公司成功承揽过各类企业弱电工程、酒店弱电工程、政府弱电工程,包括:音响工程、舞台灯光、酒店客控、楼宇自控、综合布线、安防监控、防盗报警、楼宇对讲、智能家居等工程。在新能源领域,特别在光伏领域有很高的研发施工能力,集团已经在光伏建筑一体化,光伏农业一体化,光伏照明系统,光风互补工程等方面投入了很大的财力和物力,取得一定的科研进展。
Our company has also successfully contracted all kinds of weak current engineering for enterprises, hotels and government offices, which include audio engineering, stage lighting, hotel room control, building automation, comprehensive wiring, security and protection monitoring, burglar alarm, building intercom, smart home and other engineering. In the field of new energy, especially the photovoltaic field, we have strong R&D and construction capacity. Our group has heavily invested in building integrated photovoltaics, agriculture integrated photovoltaics, photovoltaic lighting system, hybrid photovoltaic/wind power generation engineering and achieved certain progress in scientific research.